Alaska's Wild River Guides own John Jinishian and Pete Jaacks have always been driven by new adventures. The two are passionate about exploring as much of the Alaskan bush as they possibly can both in-season and off-season in an attempt to get "Out There". Follow the journey as these two friends brave logjams, bears and bugs to fly fish virgin rainbow waters in the Alaska backcountry. Published originally in the Spring 2018 volume of Anglers Journal.
---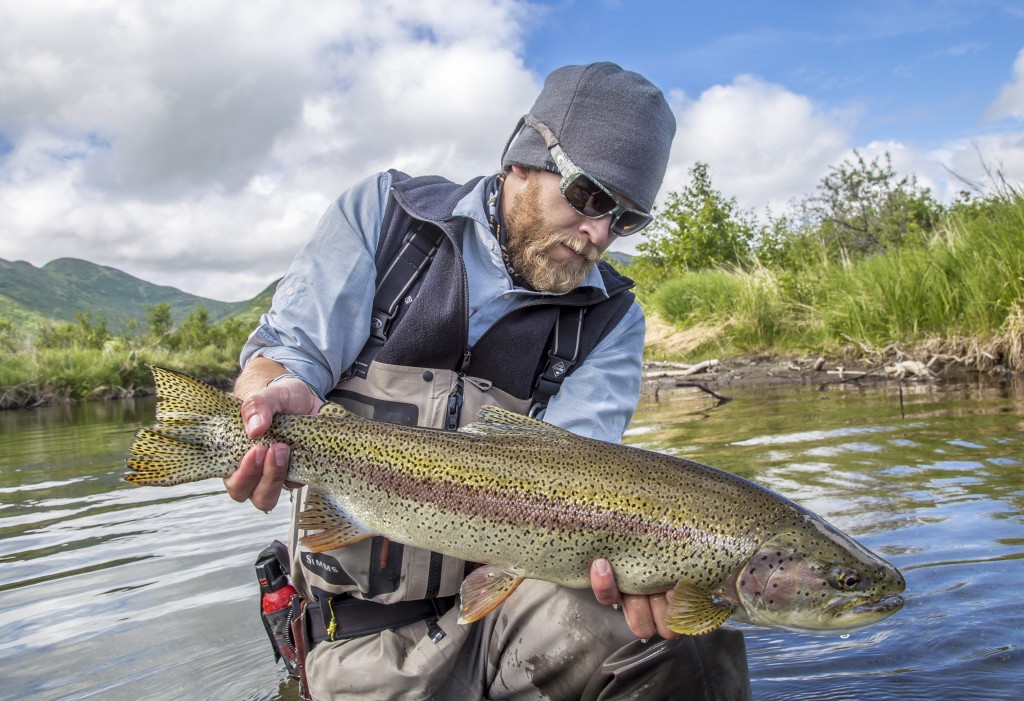 The first noteworthy fish of the trip. Pete was able to sight cast to this fish who wanted nothing more then mouse fly at the end of his line. This was the type of fish we came hunting for.
---
---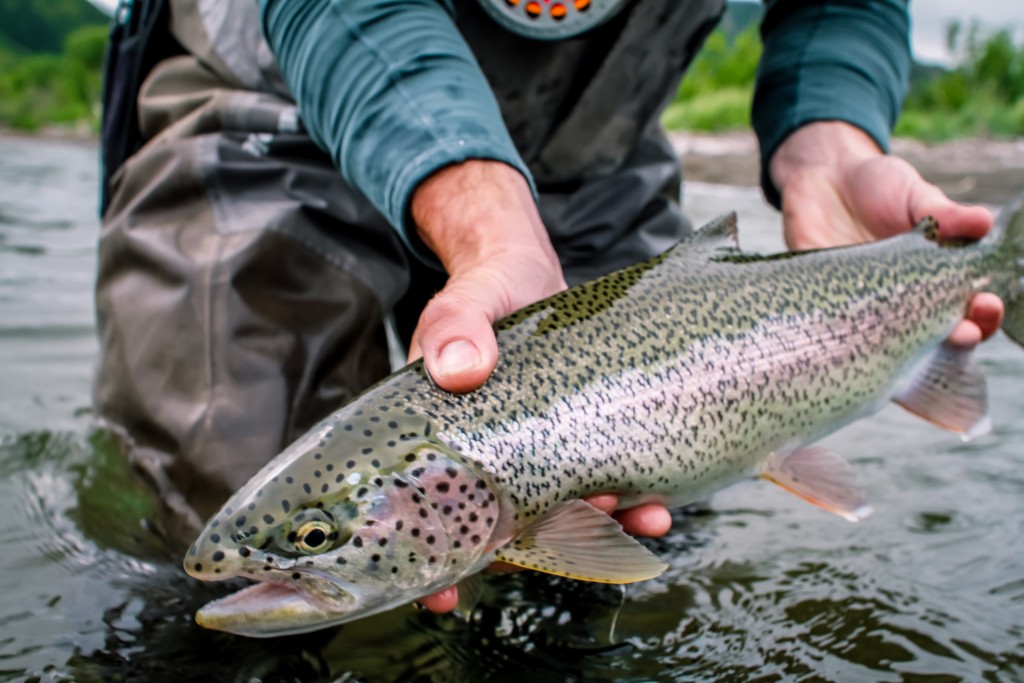 Up close and personal with one of these incredible chrome lake fish. They have a much stronger likeness to Steelhead then many of the fish we see mid season in the rivers.
---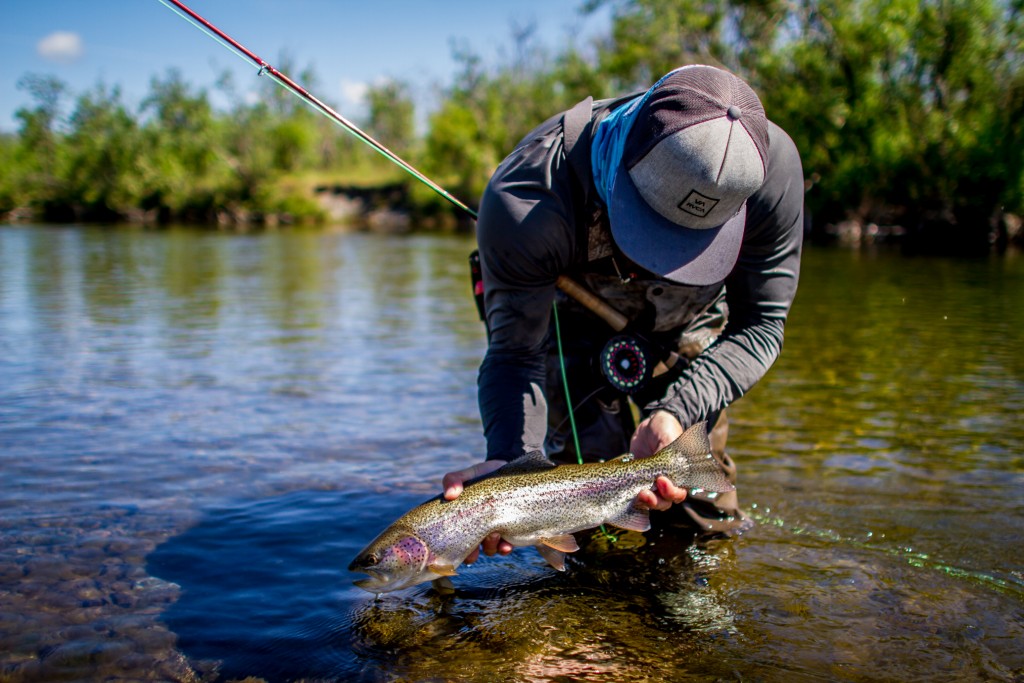 This was around the average size fish for the trip. There would be runs where we would pull multiple fish in this range from the river in a matter of minutes. The streamer fishing was pretty darn good for these fish in the lower river.
---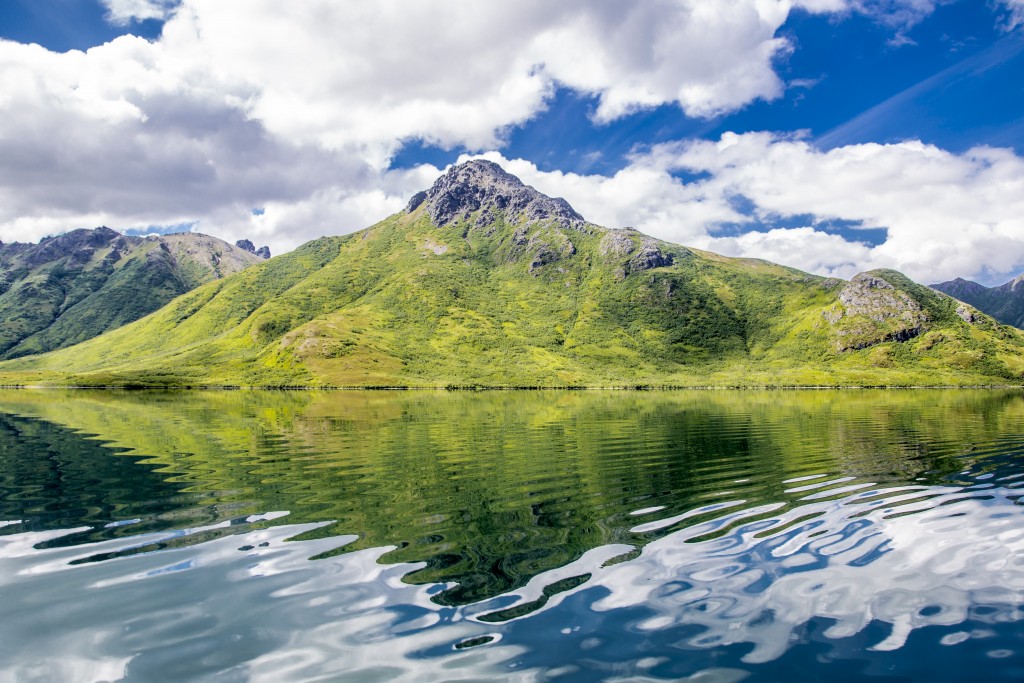 A view thats tough to beat. Calm winds and bright sun at the headwater lake. The type of weather that boosts moral at the start of a weeklong float trip.