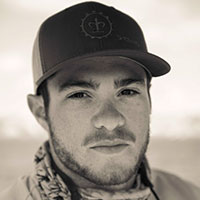 Education
Staples High School– (2009)
University Of Vermont  – BS Environmental Studies – Burlington, VT (2013)
Wilderness Education and Leadership course- (80 Hrs) Burlington
SOLO Wilderness First Responder  – (2012)
Sea Education Association – (Spring '12)
S.P.I.C.E. Course – Sailing between Tahiti and Hawaii
Northeast Wilderness Trust – Intern – Burlington, VT/Essex County, NY- (Fall '12-Spring '13)
Merchant Mariner USCG OUPV Six-Pack Captains License – Westport, CT (2012)
American Red Cross CPR/AED/First Aid Certified – Morrisonville, NY
National Safety Counsel CPR/First Aid– Fort Smith, MT
Naui Advnaced Diver – (2017)
Sweetwater Guide School – Fort Smith, MT – '14
Employment
Westport Outfitters  Sales Associate – Westport, CT  (2007-2013)
Wild River Guide Co. Fly fishing Guide.  – Bristol Bay, AK (2014 – Present)
3-Tand- Product Specialist – (2012-2016)
Charter Captain  – Long Island Sound  (2012-Present)
American Museum of Fly Fishing  –  Ambassador Program (Fall 2013- Present)
Producer -"Foundations" – Fly Fishing Film- 2015 Official Selection- IF4.
– "Recapture" – Fly Fishing Film- 2014 Official Selection- International Fly Fishing Film Festival 
Writer  – Anglers Journal Magazine- Contributing Author – 2014- Present)
Abstract
Born and raised on the shores of Long Island Sound, John grew up fishing for Striped Bass and Bluefish in his home waters. He worked in at his local fishing shop, Westport Outfitters for 5 years where he taught fly-casting instruction, tied flies, and began shore guiding in Saltwater. John attended the University of Vermont where he was the President of the UVM Fly Fishing Club and cultivated a passion for freshwater fishing.Upon graduation, John came to Alaska for the first time on an August Goodnews River trip with Mark and Brian and instantly fell in love with the fishery. John earned his USCG Captains License in 2012 and began guiding during the summers in the Norwalk Islands on his 25' Center Console. He now guides in Connecticut during the shoulder seasons when he is not guiding elsewhere in the country. In 2013, John became an for the American Museum of Fly Fishing in Manchester, VT. From 2013- 2016 John worked to build Fly Reel manufacturing company 3-TAND, as a product specialist and sales representative. John has been a contributing author for Anglers Journal since 2014 and his published works cover a wide range of fishing adventures. In 2015 & 2016 John Produced and directed films that were accepted into the International Fly Fishing Film Festival. John began guiding Fly Fishing float trips for Alaska's Wild River Guides in 2014 where he now serves as the General Manager. In 2017, John began running social media operations and guiding for the Bighorn Angler in SE Montana. John has worn many different hats in the fishing industry but he finds his sense of home chasing fish with a fly rod in the saltwater or exploring the Alaskan Bush.